One thing we know for sure, healthy curls are happy curls. All of our ingredients will nourish your hair in a way that will improve it with every use. Our clean, vegan, cruelty-free and gluten-free products are designed to enhance your hair in whatever unique ways it needs.


Coconut really is a superfood! Not only is it great used in the kitchen for our bodies, but the benefits for your curls are remarkable! Curls can become damaged from heat and just everyday life. Coconut oil and extract can help repair broken bonds by healing protein loss in every strand. For those of us starting our natural journey, this means coconut will help repair your natural curl pattern! Overall, coconut oil will add shine, softness, and manageability while simultaneously decreasing frizz. Our co-washes contain this magic ingredient to add nutrients back into your hair! Don't forget to use them as a leave-in for increased benefits.



---
Sweet almond oil is another oil that provides amazing benefits to your curls. The ingredient is a lightweight oil that won't weigh down your curls or make them feel greasy. Almond oil works as a protective layer on your hair that will seal in all of the moisture you have added. This adds shine and manageability to your strands to ensure they look extra healthy all day long!
---
Sea Salt is another naturally occuring ingredient that we use to deliver the best products for your curly hair. We use purified sea salt as a styling ingredient to help you achieve your dream curls without harsh and harmful chemicals. Sea salt adds texture and body to your curls. This will give them the lift they need to bounce, twist and toss whichever way they naturally do! For our curlies with finer hair, this ingredient can help you achieve the volume you desire. For those with thicker hair, sea salt will help add body and shape to your hair!
---
Apple cider vinegar is a hero ingredient for anyone trying to protect, improve or simply managing their curls. ACV contains natural alpha-hydroxy acids which provide gentle cleansing and exfoliation for the scalp and hair. This will remove dead skin, unneccesary oils, and buildup. However, it is gentle enough that it wont strip your hair of the oils and nutrients that it needs like traditional shampoos can do. This means that it also wont interfere with or damage your natural curl pattern.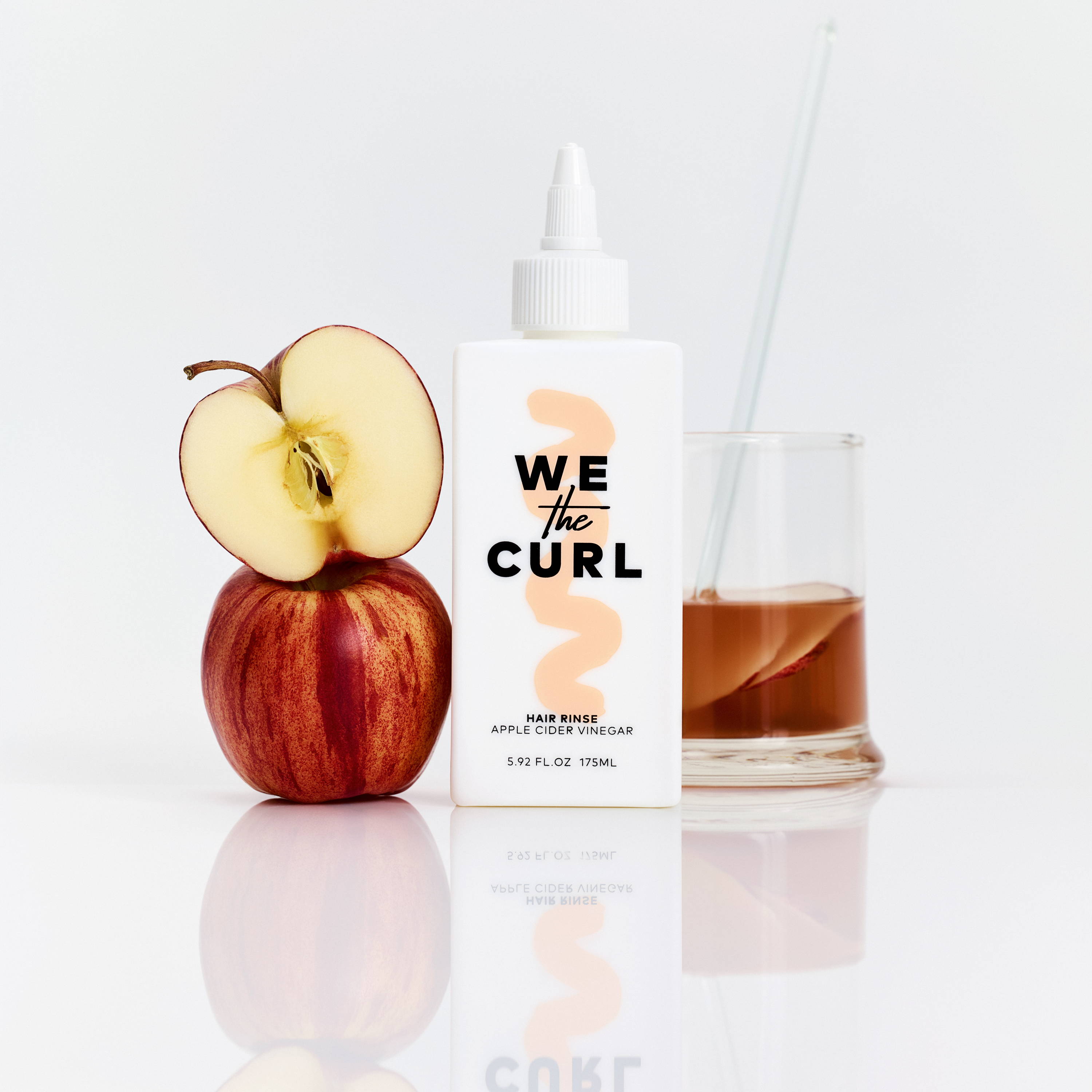 ---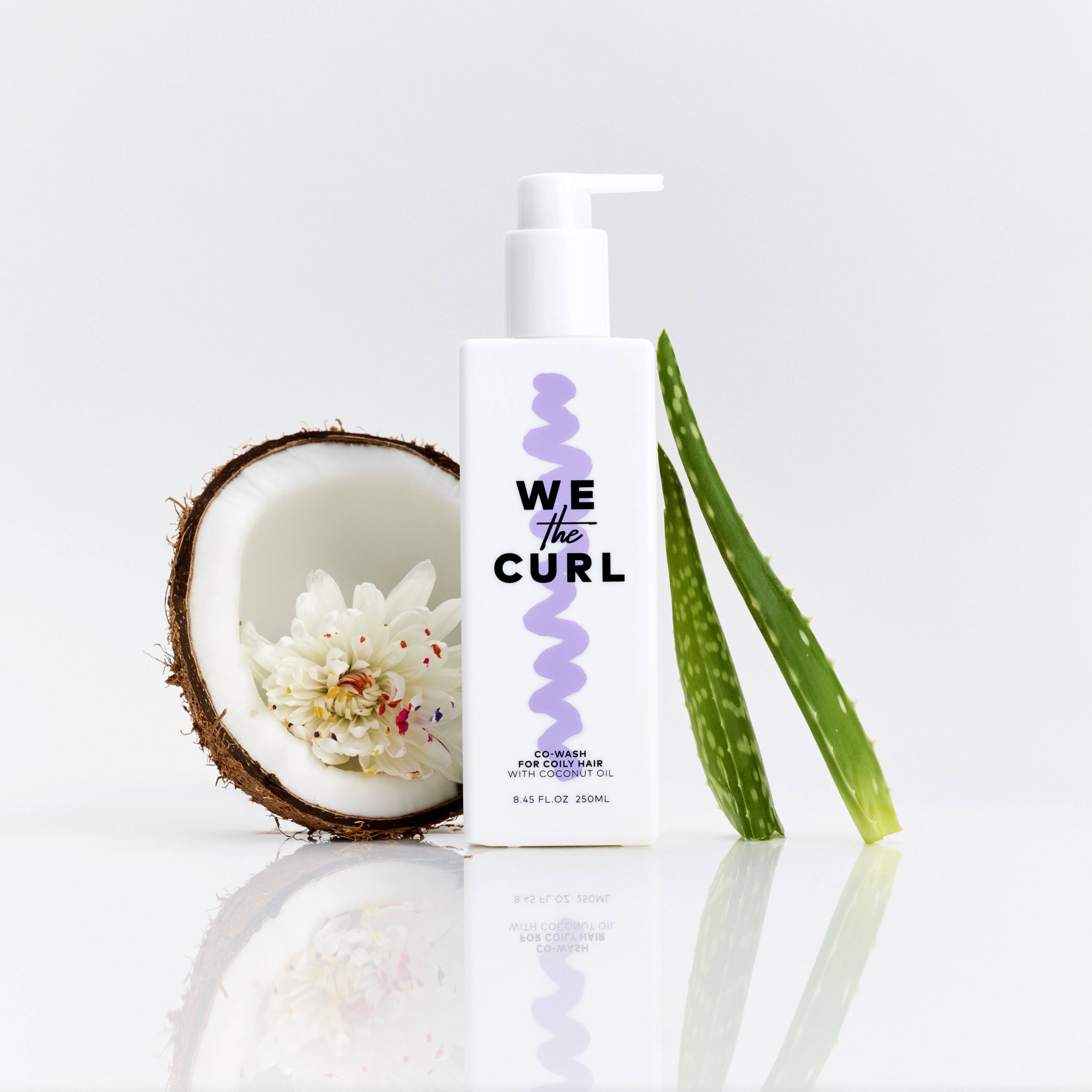 Aloe vera is a multipurpose ingredient for your hair. On one hand, the chemical compound of the enzymes will help break down any extra oil or sebum that weighs down your hair and can lead to an irritated scalp. It is also rich in vitamins A, C and E all of which promote healthy and shiny hair! Aloe vera cana lso help provide hold for your curls when used in any step of your routine, think of it like a natural gel!



---
We The Curl is free of all harsh chemicals, additives and ingredients that can damage and harm your hair. We adhere to and exceed even the highest regulations surrounding clean haircare. See the #WeTheCurl difference:

Parabens-Free
Free of SLS/SLES
Formaldehyde-Free
Phthalate-Free
Silicon-Free
Mineral Oil
No Animal Testing
No animal By-Products
Gluten Free
Vegan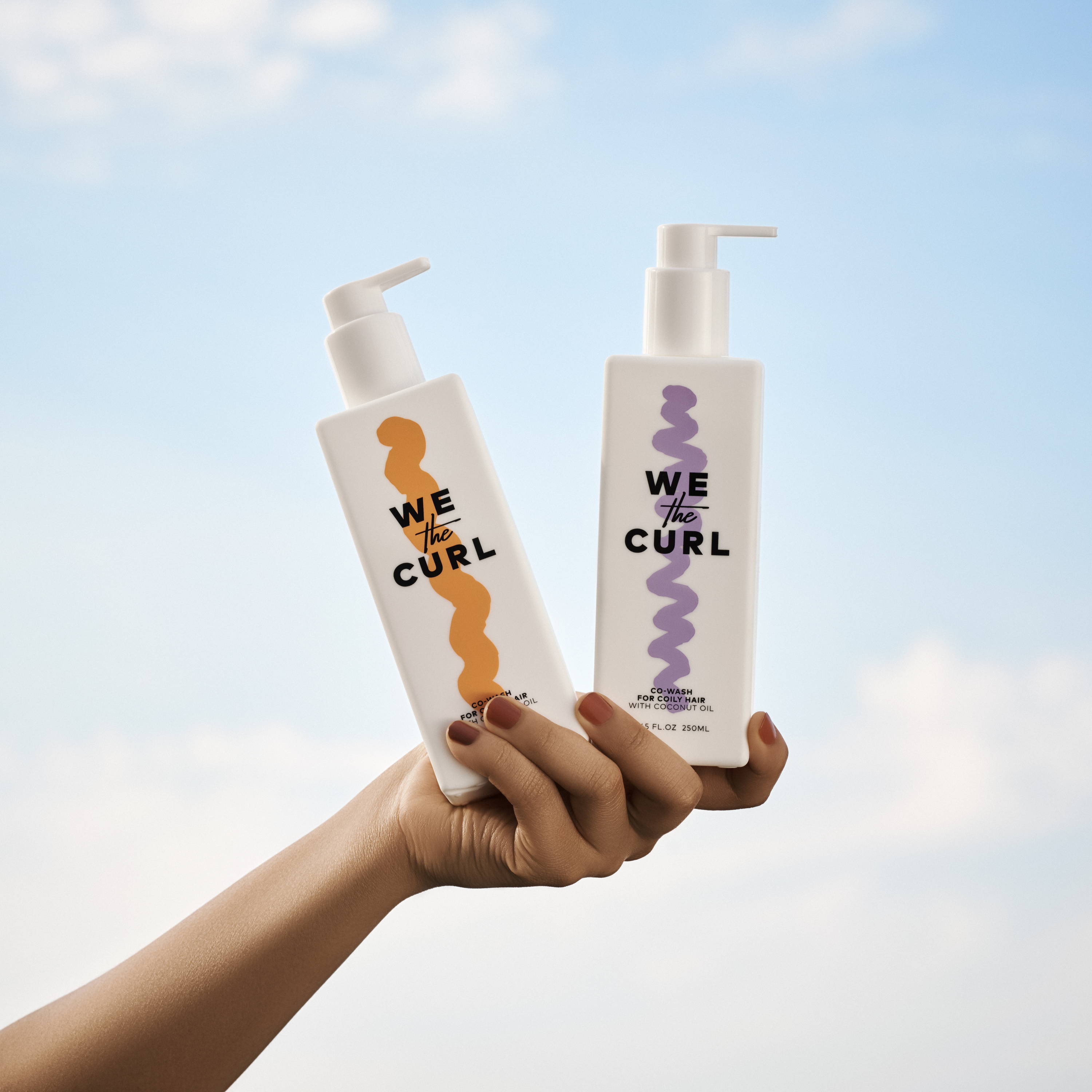 ---

We are here to help you understand everything about your hair! Different curls have different needs and we want to help you find the right routine for YOUR curls